Almond Clear
Complete Almond Clear Kit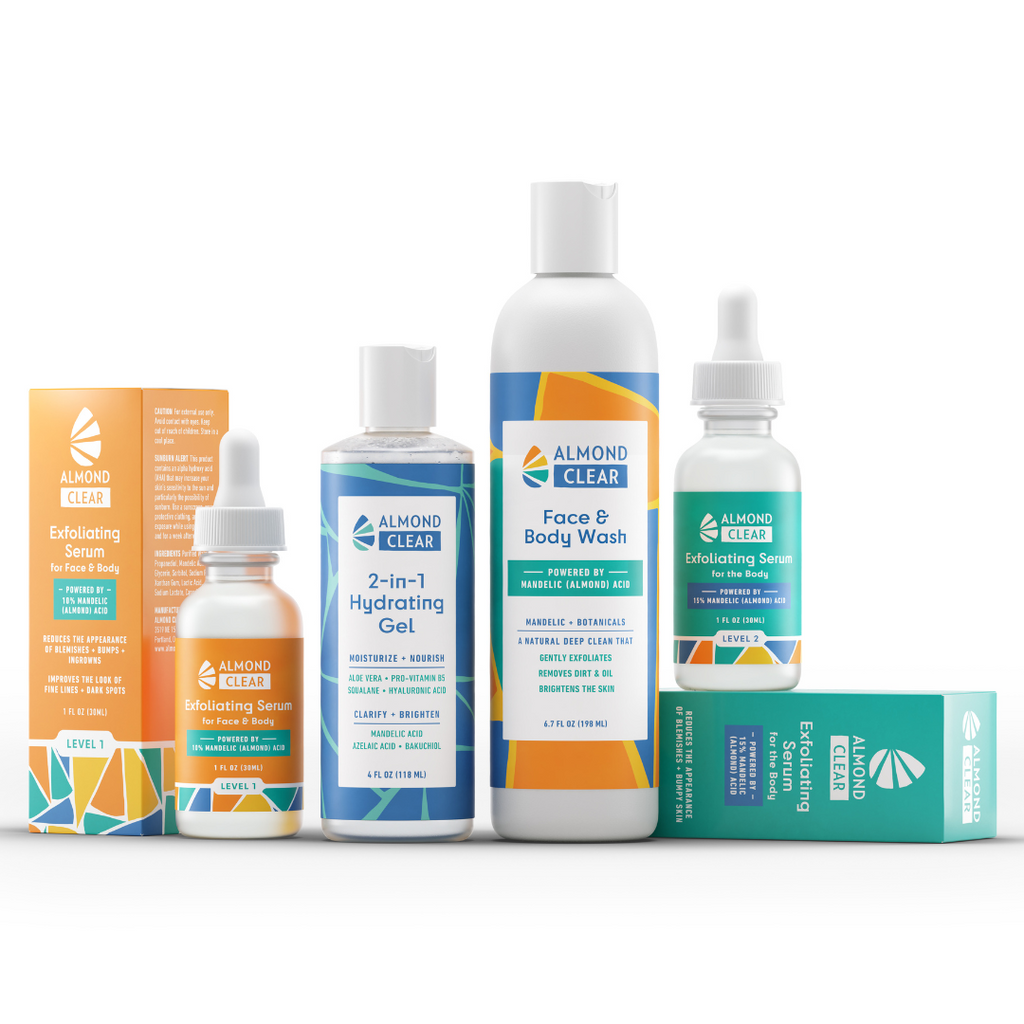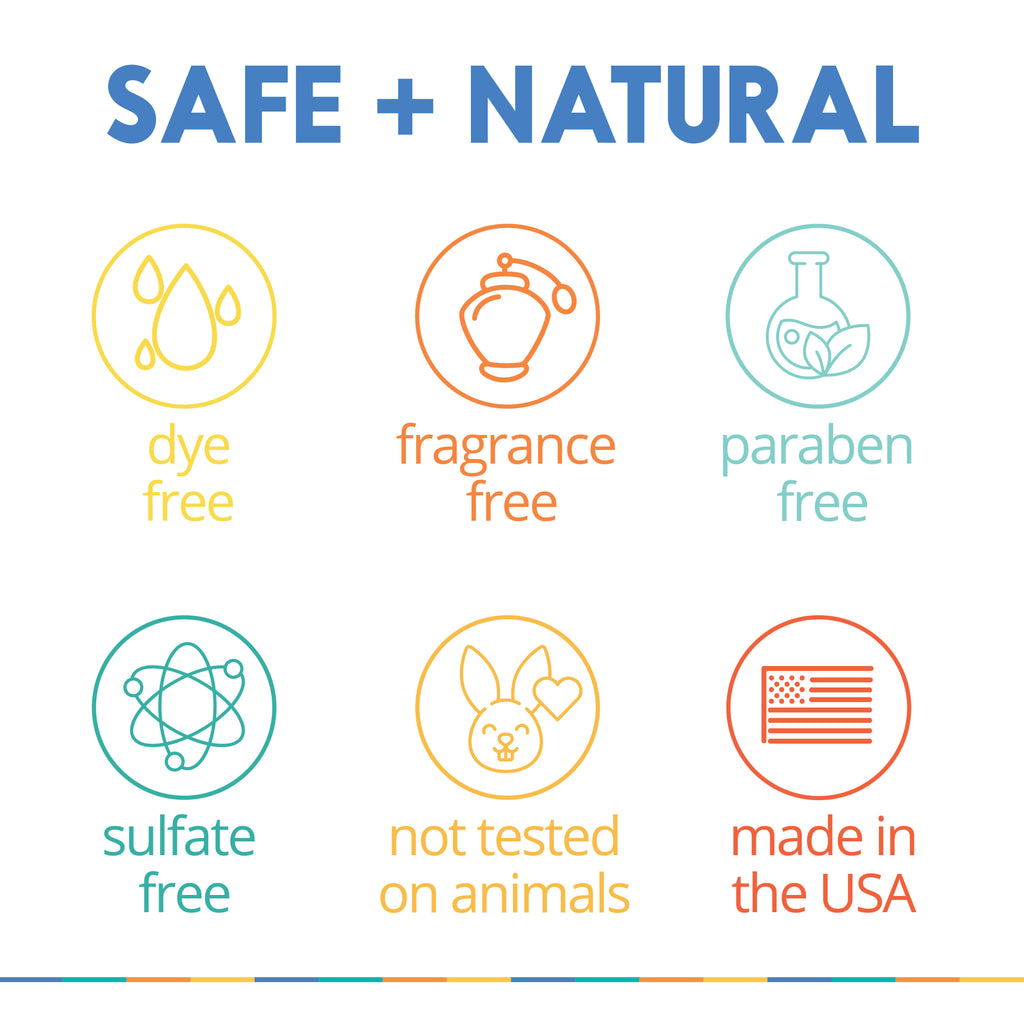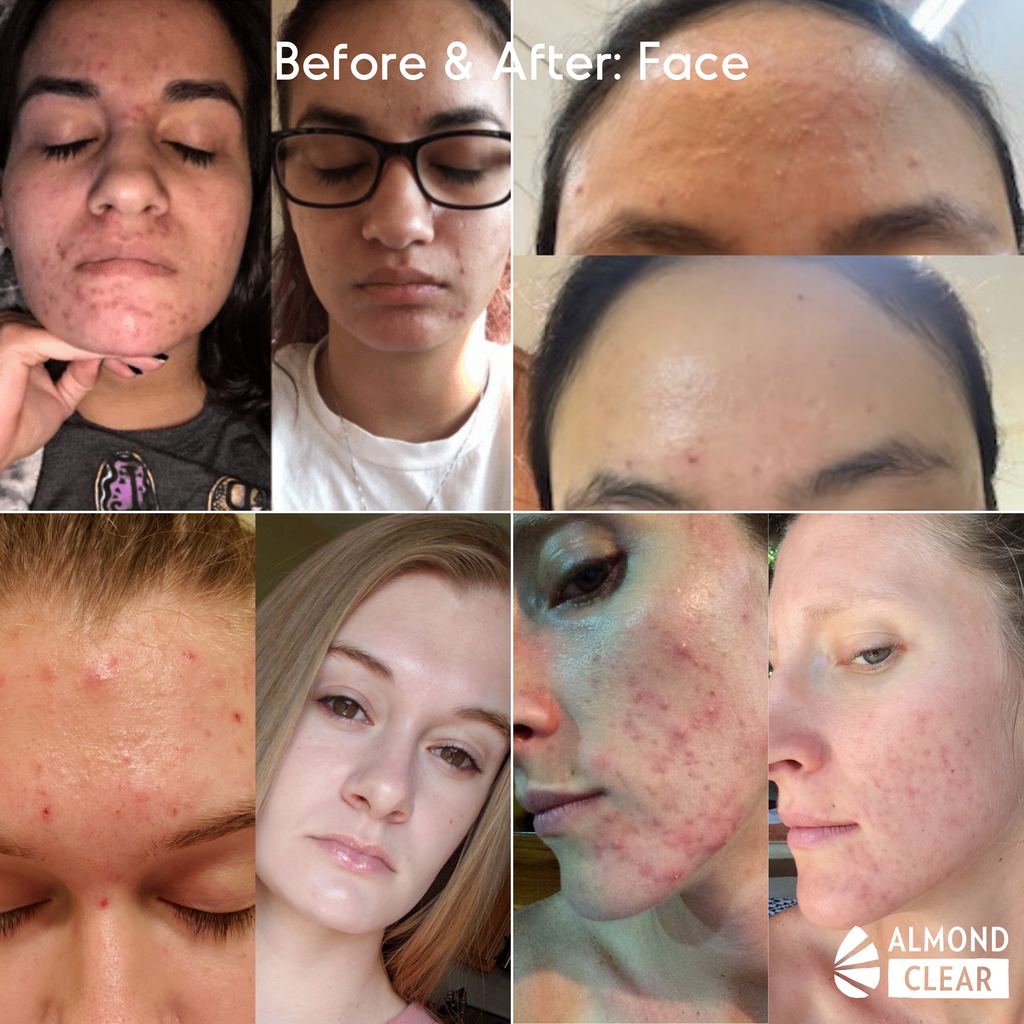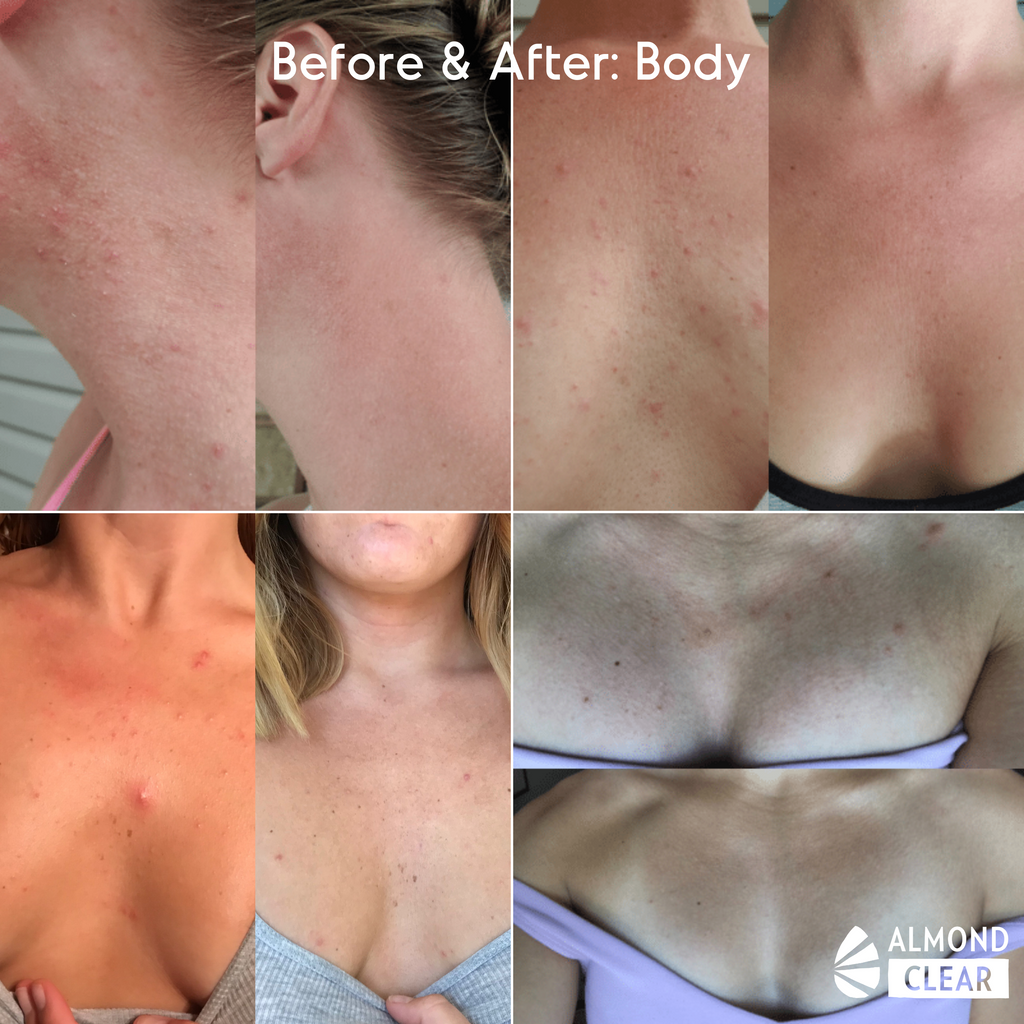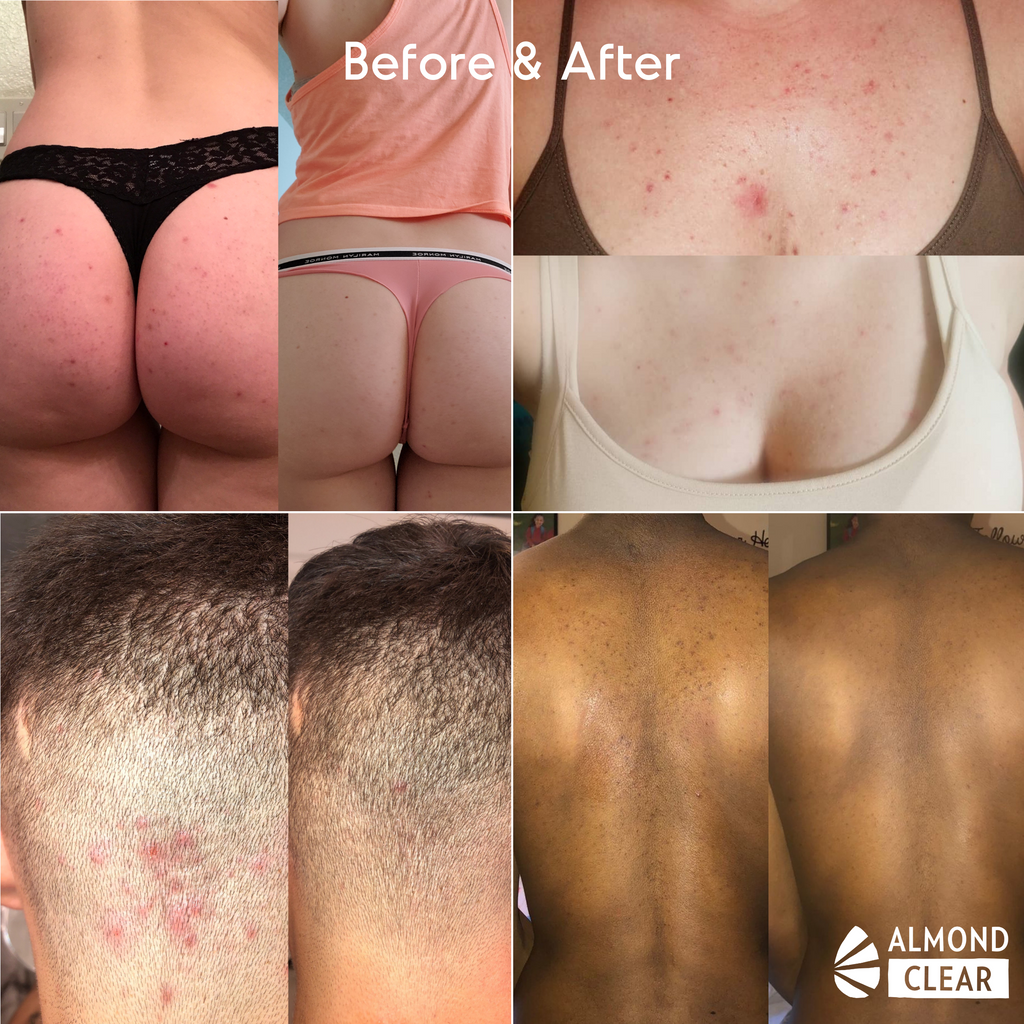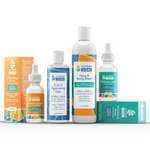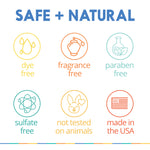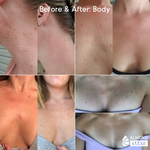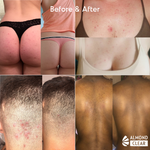 Almond Clear
Complete Almond Clear Kit
THE FULL SET! Everything you need to get clear, glowing skin from head to toe, plus save $14! This kit includes the Level 1 Serum (for the face), the Level 2 Serum (for the body), the Face & Body Wash, and the 2-in-1 Hydrating Gel.
The Level 1

 

serum is a multi-tasking superstar. Use it on the face or body to battle blemishes, hyperpigmentation, fine lines and wrinkles, dull skin, and ingrown hairs. Safe for all skin tones and types.
Level 2's

 powerful formula is specially designed to clear stubborn acne and folliculitis on the body. See for yourself why Level 2 is our all-time most popular product!

Our Face & Body Wash is helpful for a variety of skin concerns, from acne and folliculitis to aging skin and dark spots. This unique gel cleanser is powered by mandelic acid and balanced by a nourishing blend of botanical extracts.
The 2-in-1 Hydrating Gel is way more than just a moisturizer! , This ultra-lightweight formula doesn't just hydrate the skin, it's also supercharged with active ingredients that fight breakouts, reduce pore size, brighten and soften the skin, fade hyperpigmentation, and plump and firm aging skin.
Shipping is always free within the continental United States! Your package will normally arrive within 3 - 6 business days. Once your order has shipped, you will receive an automated email that contains your tracking information.
Click here
to learn more.
We know what it's like to be disappointed by skincare products that don't work: You let yourself get your hopes up, only to feel even more hopeless when the product doesn't work. We never want you to feel that way. While we can't take away the emotional pain that comes from a product not working, we can make sure that you don't lose money. That's why Almond Clear is backed by a 60-day return policy.
Click here
to learn more.
Total 5 star reviews: 19
Total 4 star reviews: 2
Total 3 star reviews: 0
Total 2 star reviews: 0
Total 1 star reviews: 2
91%
would recommend this product
I do not recommend this product

No results

After using this products since they arrived, I noticed no changes on my skin issue, I still get new rashes and little pimples on my hips, legs, buttocks and arms, Im very disappointed!

Was skeptical because I've tried everything but this stuff really works.

I get ingrown hairs all over my scalp that get trapped and pushed into my face creating uneven skin. I've been battling this for the last 10 years and this is the first time Im seeing improvement. The soap also works well all over my body. I use it a few times a week in my body instead of using a salt scrip and it keeps my skin smoother than it's ever been.

Ohh my gosh.

Ever since I was 13 years old (30 now), I've had what I came to learn "folliculitis" on my chest. I saw results the very next day after using level 2 on my chest. Seriously.. amazing.

I've now been using this for a few weeks and my chest is basically clear. I'm so happy with this product.

Shipping did take quite a while.. but it was definitely worth the wait. I'm blown away by the results. Thank you thank you thank yooouuu!!!!

Helps with Stubborn Back Acne

I've struggled with break outs on my back since high school. Often times dealing with larger, cystic acne. I've tried prescriptions and countless other products that were drying, always caused rashes and lots of irritation.

I'm getting married in 10 months and my dress has an open back - so I decided to start using almond clear now to see if it would help. It's been about 5 weeks and I can tell that my break outs are clearing up and my skin is not extremely dry. I haven't had any new break outs in the last two weeks, which I haven't been able to say for years. I am very excited to stick with the regime and continue to see results.

I do not recommend this product

Almond clear is amazing for you body but some people need to be careful on their faces

The level 2 was fantastic for my body but everything else in the kit gave me horrible perioral dermatitis and type 2 rosacea that took over a month to clear up. Be careful if you have sensitive skin.
Reviews Loaded
Reviews Added