Almond Clear
Facial Care Kit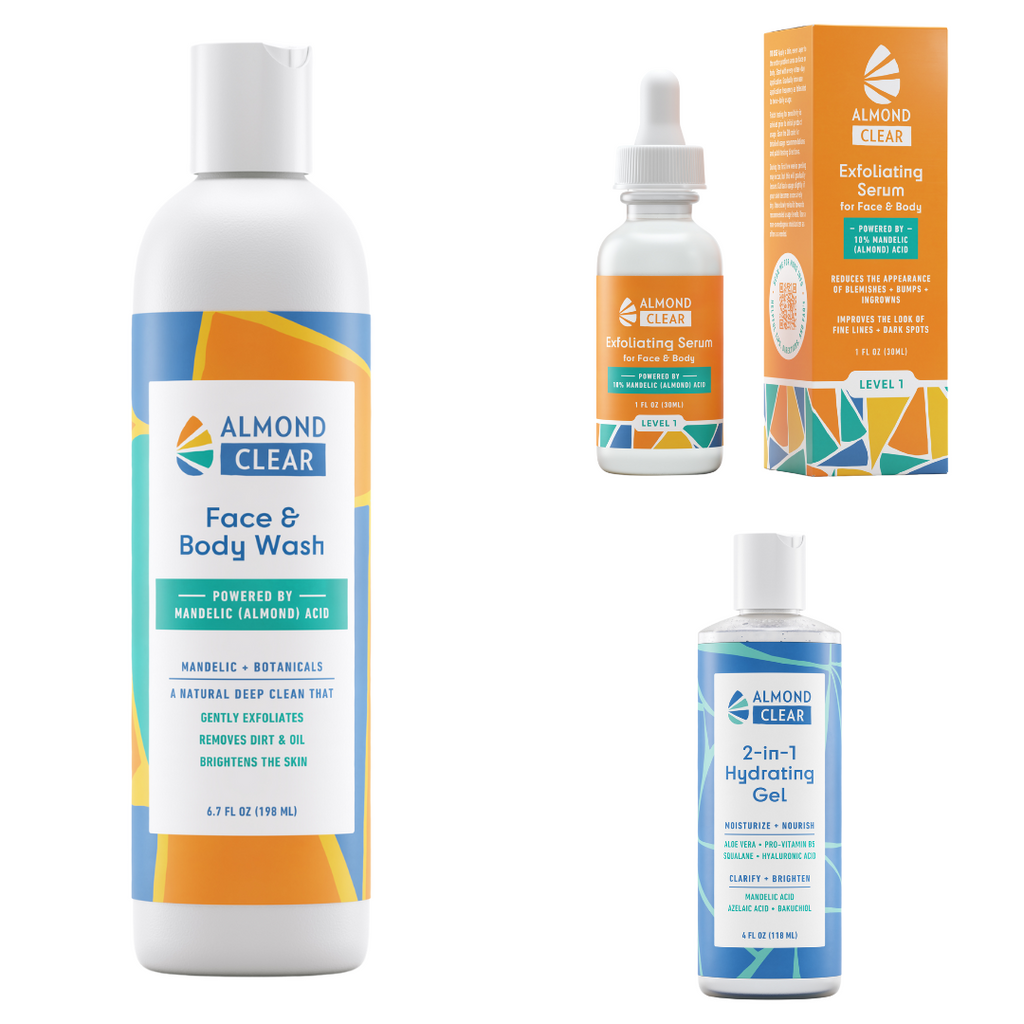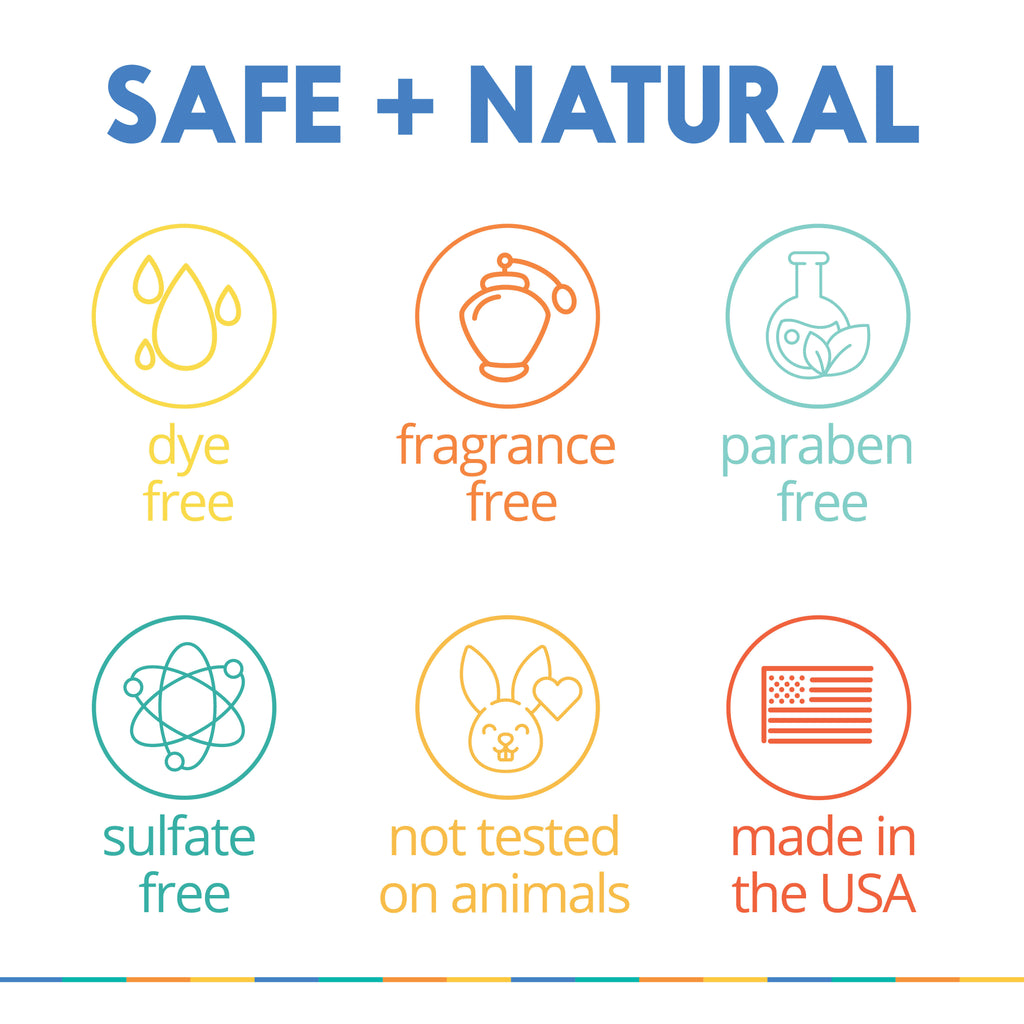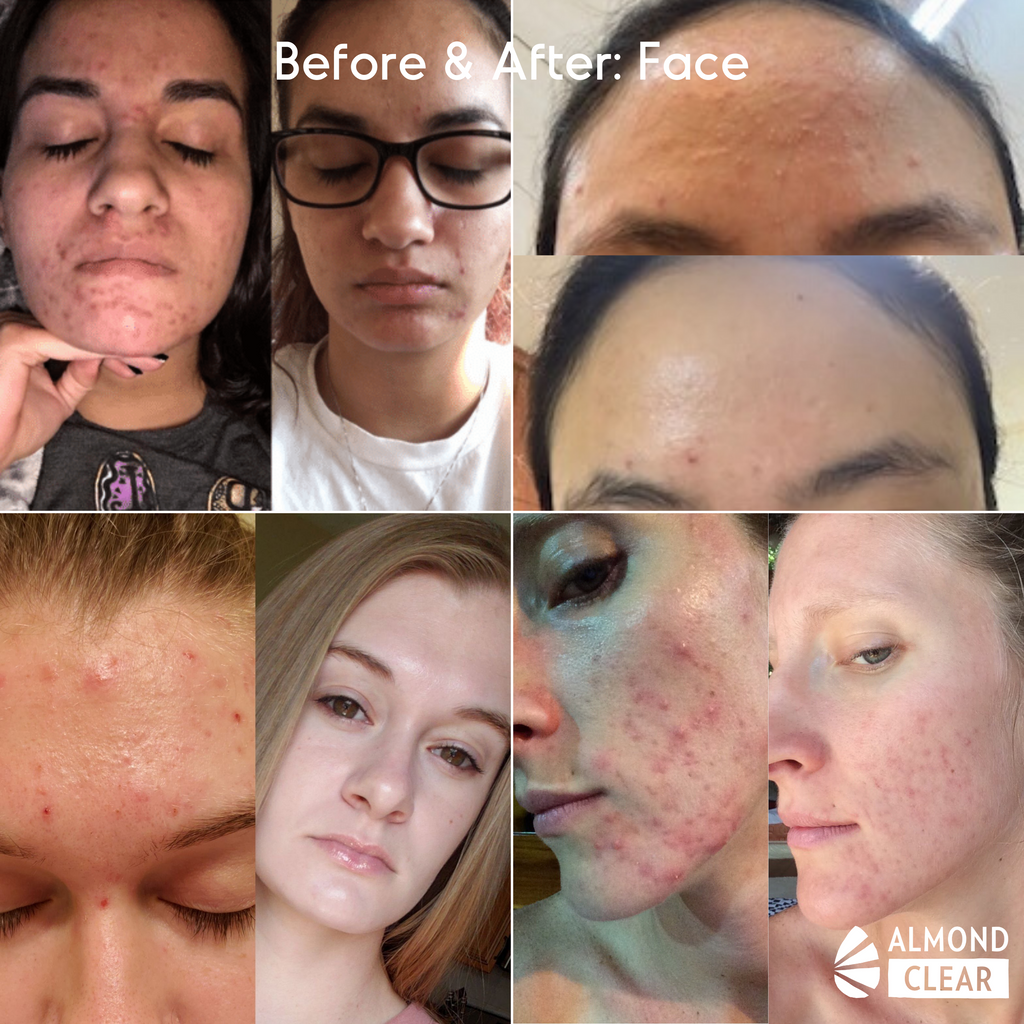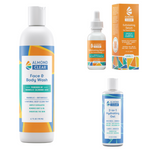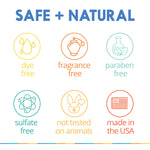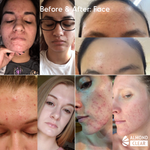 Almond Clear
Facial Care Kit
Everything you need for a super-effective, simple facial skincare routine, and save $9! Get clear, glowing, confident skin. This kit includes the Face & Body Wash, the Level 1 Serum, and the 2-in-1 Hydrating Gel. 
The Level 1

 

serum is a multi-tasking superstar. It battles blemishes, hyperpigmentation, fine lines and wrinkles, dull skin, and ingrown hairs. Safe for all skin tones and types.
Our Face & Body Wash is helpful for a variety of skin concerns, from acne and folliculitis to aging skin and dark spots. This unique gel cleanser is powered by mandelic acid and balanced by a nourishing blend of botanical extracts.
The 2-in-1 Hydrating Gel is way more than just a moisturizer! , This ultra-lightweight formula doesn't just hydrate the skin, it's also supercharged with active ingredients that fight breakouts, reduce pore size, brighten and soften the skin, fade hyperpigmentation, and plump and firm aging skin.
Shipping is always free within the continental United States! Your package will normally arrive within 3 - 6 business days. Once your order has shipped, you will receive an automated email that contains your tracking information.
Click here
to learn more.
We know what it's like to be disappointed by skincare products that don't work: You let yourself get your hopes up, only to feel even more hopeless when the product doesn't work. We never want you to feel that way. While we can't take away the emotional pain that comes from a product not working, we can make sure that you don't lose money. That's why Almond Clear is backed by a 60-day return policy.
Click here
to learn more.
Total 5 star reviews: 16
Total 4 star reviews: 5
Total 3 star reviews: 0
Total 2 star reviews: 0
Total 1 star reviews: 0
100%
would recommend this product
New customer

So far I like it, it definitely has dried out my oily skin and brightened it. Still have acne coming and going but I believe the products are helping.

Finally!!

It's been a few years of dealing with fungal acne, some products would help but I could never fully have a clear complexion. After 2 weeks of continuous use I no longer have any bumps! I'm looking forward to see its affects on some of my dark spots.

Worth it

This kit has been helpful in clearing my folliculitis. I use the cleanser daily and I appreciate that it is gentle. I alternate with a salicylic acid cleanser in the evening. The serum is quite strong for me, I'm glad I got the first level even though my issue is on my body (chest, stomach, and neck). It definitely made my skin really dry and peeling but that needed to happen in order to clear my skin issue. I was using a benzyl peroxide treatment in the evening and it was helping 75% but not clearing things all the way and I feel like the Almond Clear serum helped take me to 98% clear. I'm not currently using it because I don't seem to need it at the moment! I did not benefit from the moisturizer as much, it just wasn't enough for my skin even in the summer because it is more like a gel than a cream. Overall great products. I would also say the information on the website is nearly the most comprehensive I've found on the subject of fungal acne/folliculitis and really gave me hope at a time when I had almost none. That alone has made these products worthwhile.

I have clear skin for the first time in 15 years

This has changed my skin dramatically - for the better! I can feel so much better when I look in the mirror now. I finally after 15 years of struggling with my skin, have found a cure for my chronic acne. My skin looks AMAZING. Now I just have to focus on dealing with the hyperpigmentation and scarring. Which is doable with time, THANK you for giving me hope!

AC

Almond Clear

3 months ago

Hi Ellie,
Thank you for taking the time to write a review. We are so happy to hear that Almond Clear has worked so well for you! Woohoo! Your experience is exactly why we created these products 🥰.

Thank you for sharing your "after" photo. We are wondering if you have a before photo that you could pair with the after pic. We offer a $20 discount code to people who share before and after pics. Just wanted to make you aware of that in case you want to share. If you do then reach out to hello@almondclear.com and attach both pics.

Cheers!

Great results so far!

I've been impressed with the progress and can see a decrease in acne in my problem areas.
Reviews Loaded
Reviews Added