Almond Clear
Fungal Acne Treatment - Level 1 Mandelic Acid Serum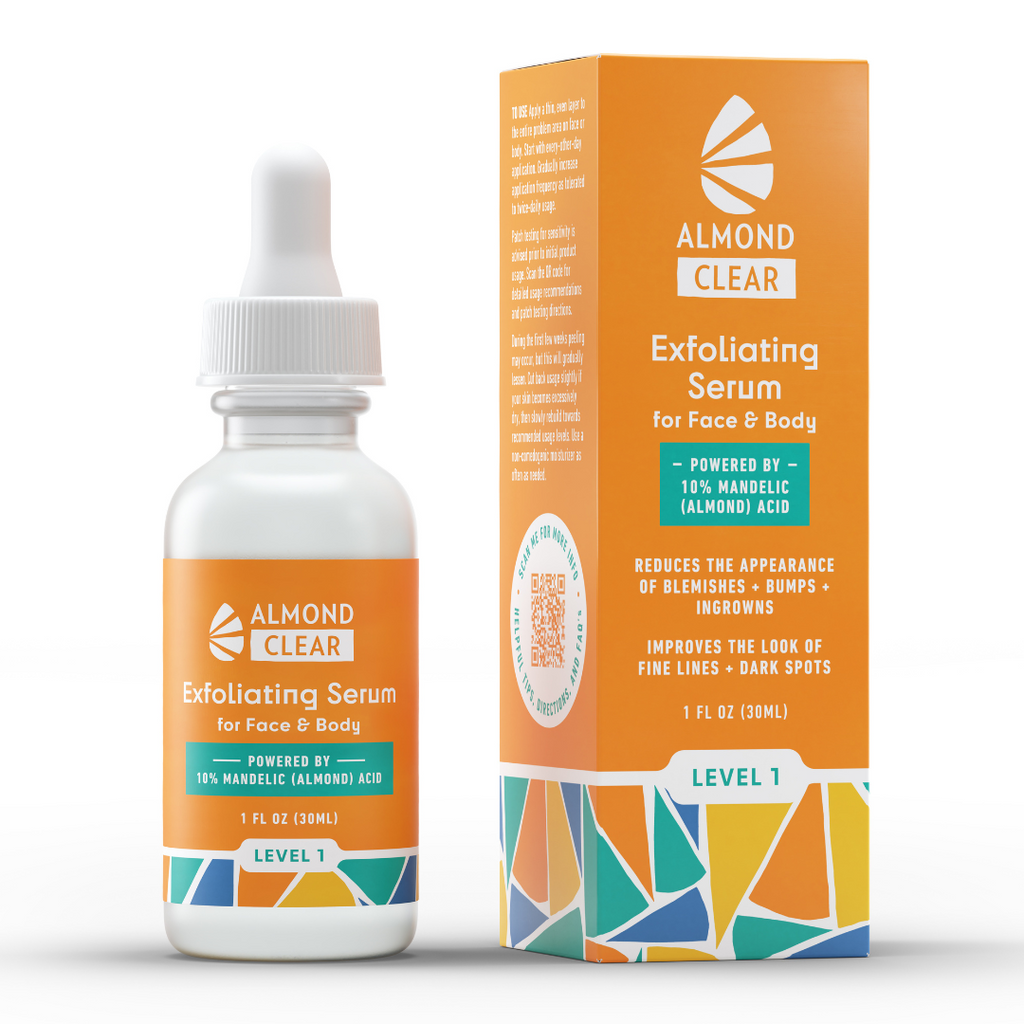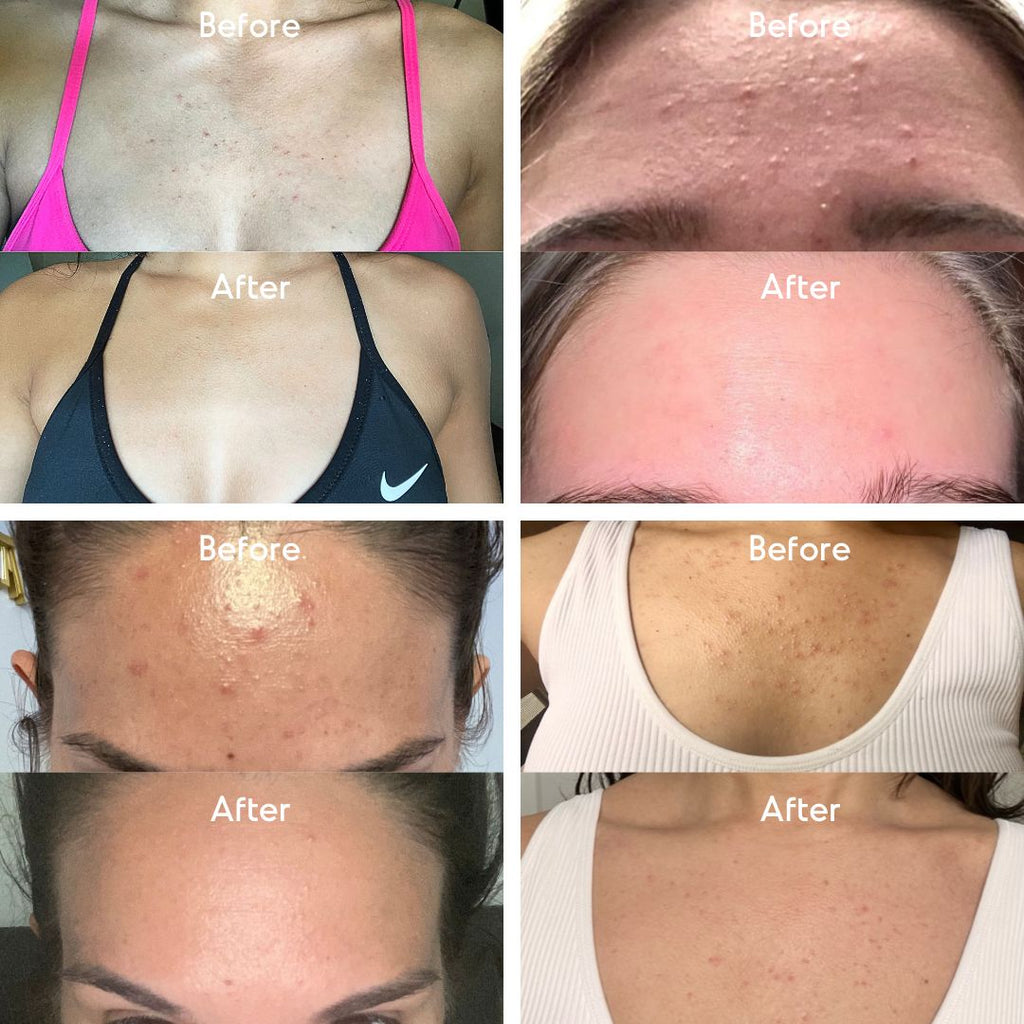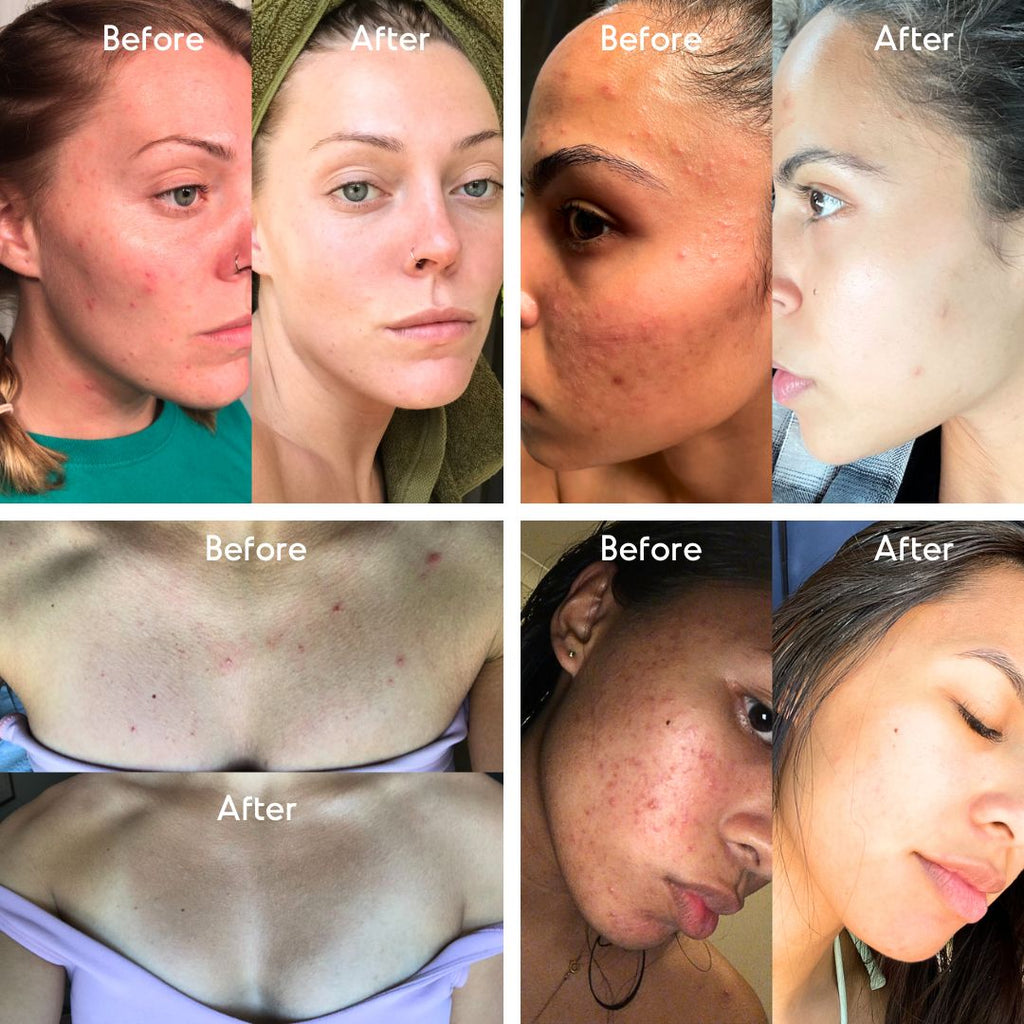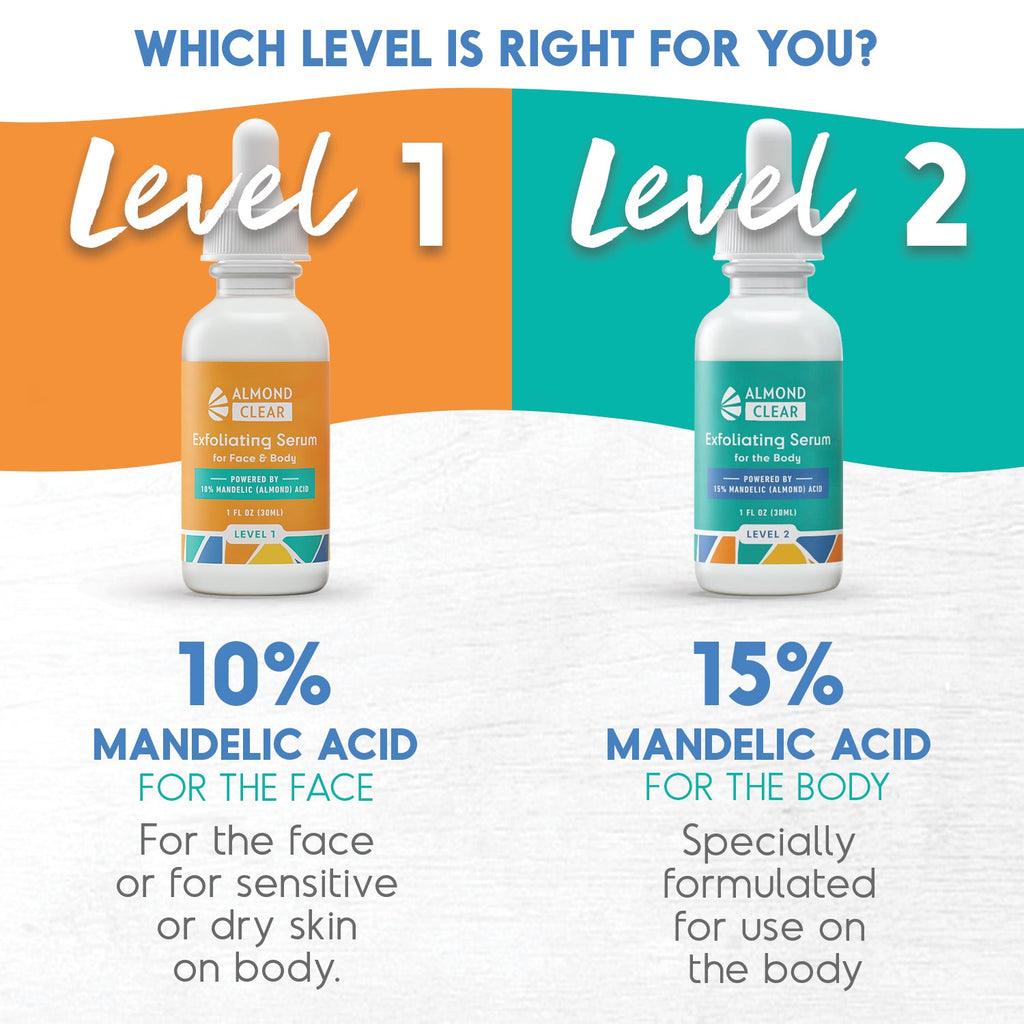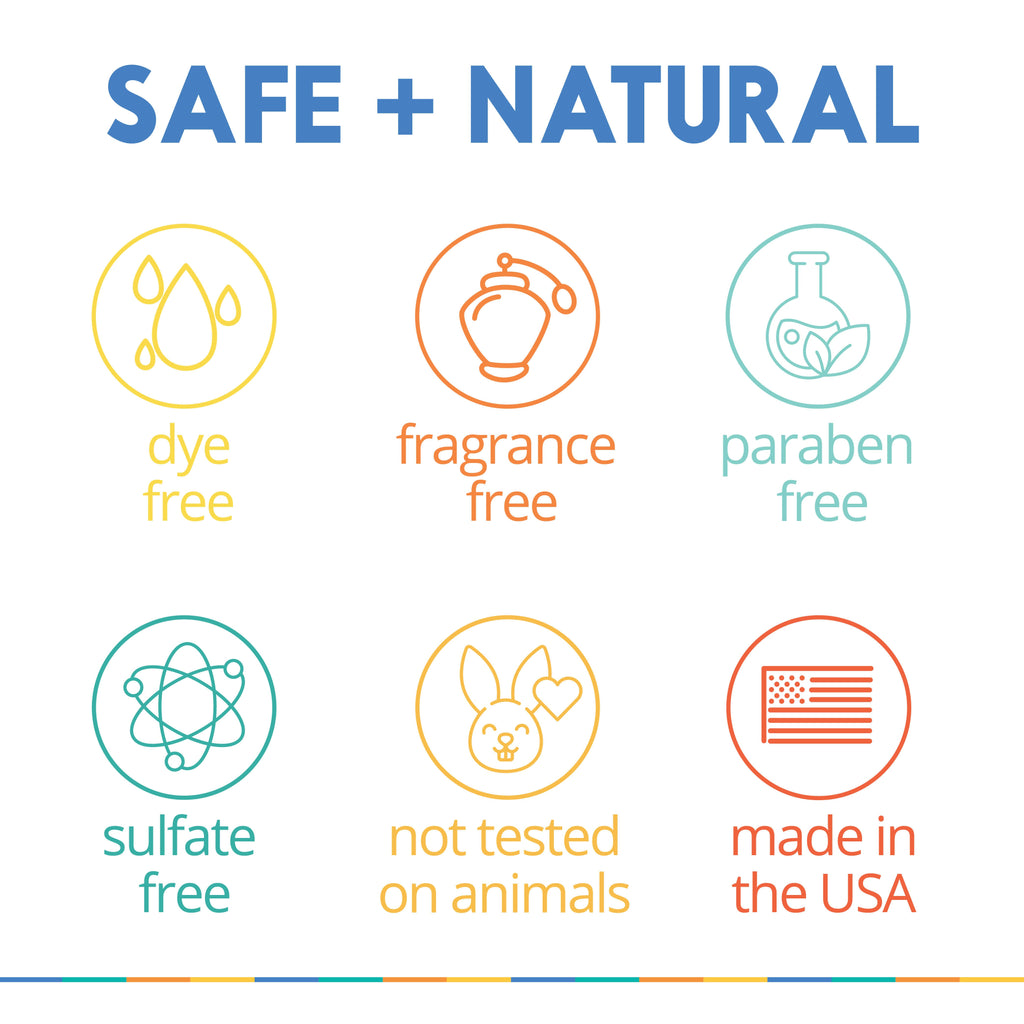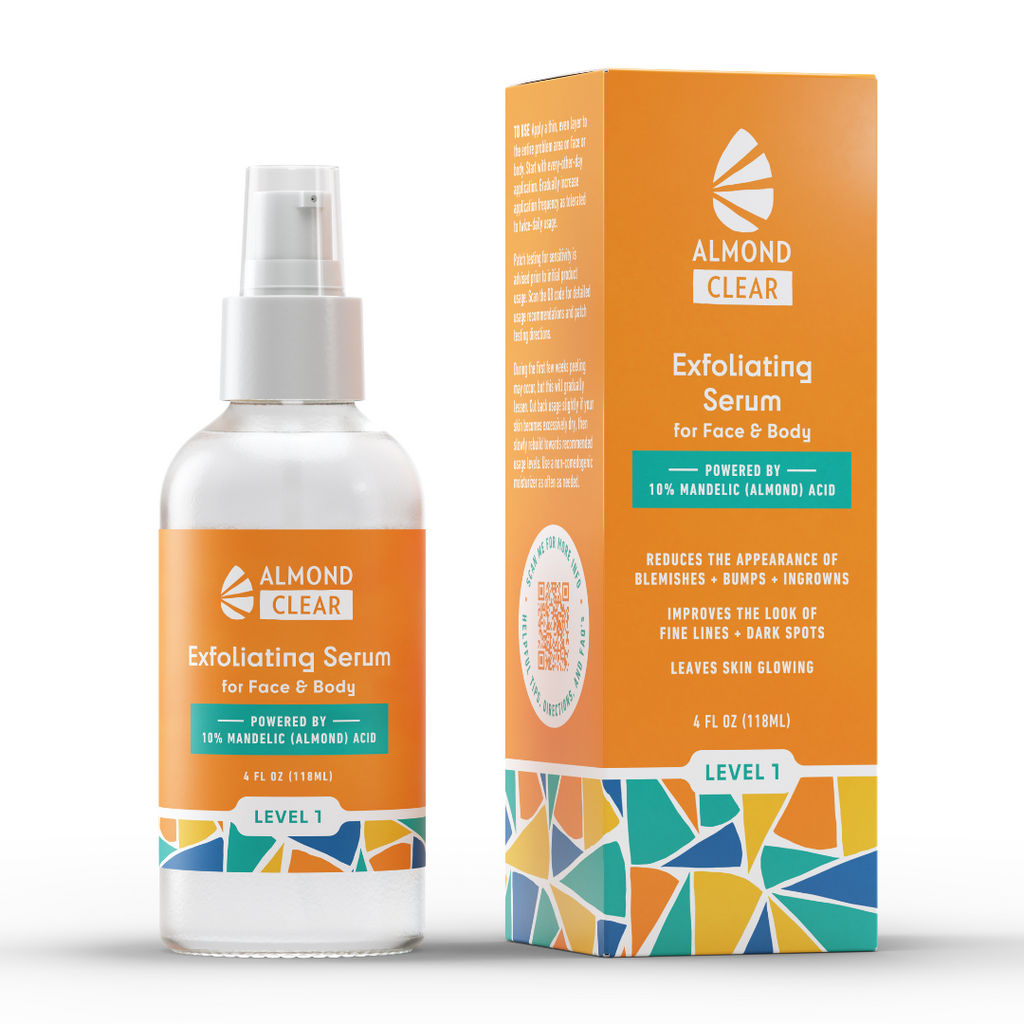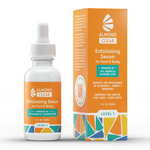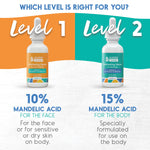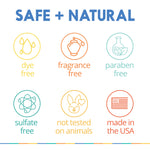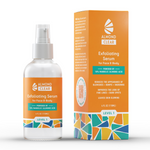 Almond Clear
Fungal Acne Treatment - Level 1 Mandelic Acid Serum
Tried it all with no results? Take your face & body-clearing treatment to the next level.
Clears & Prevents Acne/Folliculitis
Reduces Fine Lines & Wrinkles
Removes Hyperpigmentation, Dark Spots, & Scars
Safe & Natural Ingredients
Note: The 4 oz bottle is equipped with a spill-proof pump dispenser. If Level 1 is part of your daily skincare routine, then this economical, long-lasting option is for you!
Over 1770+ Happy Customers
Free Shipping for
US Orders 60 Days Money
Back Guarantee
Clears & Prevents Acne/ Folliculitis: Almond Clear Level 1 Serum is deeply exfoliating, antibacterial, and anti fungal. It penetrates the pores to exfoliate dead skin cells and dissolve congested material. 

Our Level 1 Serum clears up all types of acne: fungal acne (aka folliculitis), blackheads, whiteheads, non-inflamed acne, cystic acne, papules, pustules, and nodules.

Reduces Fine Lines & Wrinkles: Mandelic acid stimulates the production of collagen and elastin, so skin appears plump and firm with a youthful, healthy glow. 

Removes Hyperpigmentation, Dark Spots, & Scars: Visibly reduce hyperpigmentation, dark spots, acne scars and uneven skin tone, within 4 weeks! An excellent solution for those with darker skin tones and sensitive skin!

Corrects Ingrown Hairs: Exfoliates the top layer of skin, freeing ingrown hairs. The antibacterial and anti-inflammatory properties of mandelic acid calm boils and shaving bumps. Use on the beard area to improve folliculitis barbae. Also suitable for the scalp or bikini area!

Clear Up Keratosis Pilaris: Clear up Keratosis Pilaris by exfoliating clogged follicles to release the keratin plugs. Say hello to smooth, bump-free skin!

RESULTS GUARANTEED: Not getting the results that you expected? Contact us within 60 days and we'll give you a full refund for the first item purchased (international shipping costs are non-refundable).
Apply over the entire problem area (no spot treating). Start with every other day application and increase as tolerated to daily usage. *For acne and folliculitis, build to twice-daily usage.
Quick tips
Let the product soak in before getting dressed.

For best results, use consistently over time. Set reminders on your phone to help you remember your applications!
Ingredients:
Purified Water, Propanediol, Mandelic Acid, Glycerin, Sorbitol, Sodium PCA, Xanthan Gum, Lactic Acid, Sodium Lactate, Caprylyl Glycol.
Shipping is always free within the continental United States! Your package will normally arrive within 3 - 6 business days. Once your order has shipped, you will receive an automated email that contains your tracking information.
Click here
to learn more.
We know what it's like to be disappointed by skincare products that don't work: You let yourself get your hopes up, only to feel even more hopeless when the product doesn't work. We never want you to feel that way. While we can't take away the emotional pain that comes from a product not working, we can make sure that you don't lose money. That's why Almond Clear is backed by a 60-day return policy.
Click here
to learn more.